20HP Unit Pendingin Pendingin Pendingin Air Pendingin untuk Pendingin Industri:
Pendingin industri pendingin air menggunakan teknologi produksi maju, kualitas unggul, struktur kompak, penampilan cantik. Produk ini dapat digunakan secara luas dalam plastik, elektroplating, manufaktur elektronik, bahan kimia farmasi, pengolahan makanan, laser, ultrasonik dingin, percetakan dan industri lainnya, dapat secara akurat mengendalikan permintaan untuk produksi mekanis industri modern suhu, sehingga sangat meningkatkan efisiensi produksi dan kualitas produk. Fitur Unit:
1. Menggunakan SANYO dari Jepang, COPELAND dari Amerika Serikat dan kompresor merek lainnya, noise rendah dan penghematan daya, Lebih tahan lama;
2. Mengadopsi kondensor shell dan tube, efek pendinginan adalah kinerja yang baik dan stabil;
3. Tangki air stainless steel evaporator, perangkat air otomatis built-in;
4. Mengadopsi pompa impor, pompa stainless steel agar pelanggan dapat memilih, untuk mencegah polusi sekunder;
5. Kontroler suhu digital mikrokomputer, operasi terpadu, presisi sederhana dan praktis, presisi tinggi;
6. Menggunakan struktur kotak, CNC punch press precision machining, electrostatic power paint, tampilan elegan, mudah bergerak;
7. Unit Chiller yang dilengkapi dengan fase mundur kurang proteksi, proteksi overload motor, proteksi tegangan tinggi dan rendah, perlindungan suhu dan perangkat proteksi keamanan lainnya, membuat sistem lebih stabil dan aman. Ukurannya kecil, ringan, dan kompak.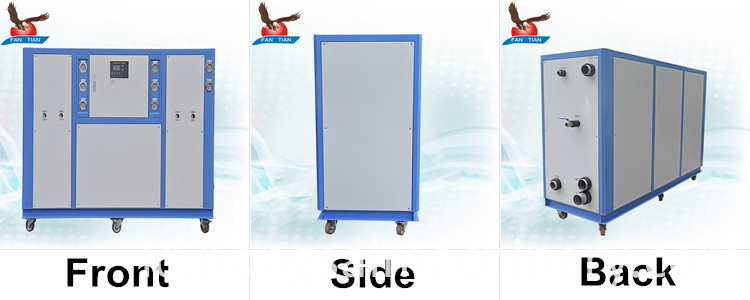 Parameter Teknis pendingin air pendingin 20HP:
unit
HS-20AD

Cooling Capacity




KW/H
50HZ
59.08
Kcal/h
50HZ
50805
Temperature Range
3℃ to room temperature (Below 0℃ can be customized.)

Power Supply
3N-380/415V 50HZ/60HZ

Compressor
Type

Hermetic Scroll Type or Piston
Power (kw)

15.00
Condenser

Form
Efficient Brass Sets Corrugated Aluminum Fin
Evaporator
m³/h

10.16

Pipe Diameter(G)

G2''

Circulating Pump
Power (kw)

2.2
Pump Lift (m)
22
Machine Size
L(mm)
1760
W(mm)
860
H(mm)
1560
Unit Weight
KG
590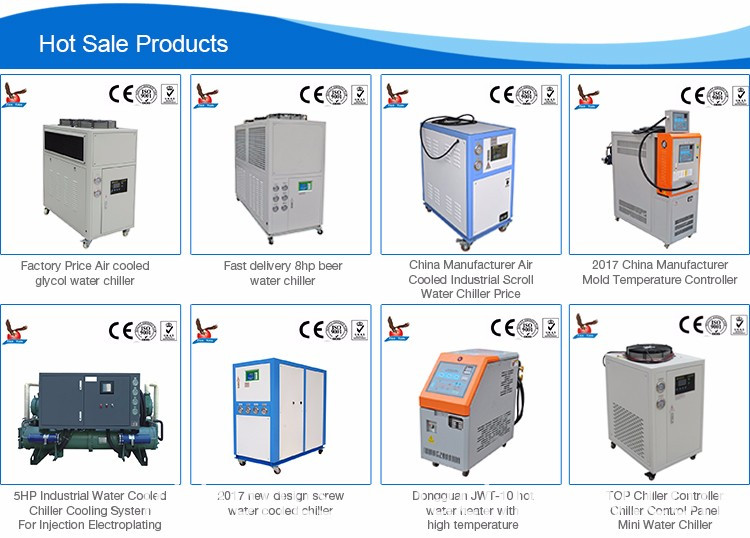 Chiller air industri dapat digunakan dalam proses pendinginan seperti cetakan di industri plastik, solusi pelapisan di industri elektroplating, industri elektronik, industri kimia, industri farmasi, industri makanan, industri pengolahan dan pendinginan segar di AC.
Selain itu, mereka juga dapat digunakan dalam laser, industri kimia, elektroplating oksidasi, mesin yang tepat, tinta cetak, percetakan, peralatan medis, injection molding, blister, makanan, pendinginan, interlining boiler roller, industri papan sirkuit elektronik; atau penyolderan gelombang dan pematerian reflow, ruang perawatan pemurnian, perangkat keras, pembersihan ultrasonik, pemanas atau pendingin mandi, penyimpanan medis, pengelasan, peniup botol, pengecoran, perawatan permukaan, pembuatan kertas, aluminium, kerajinan rumput, pengolahan perhiasan, kulit, akuakultur dll. .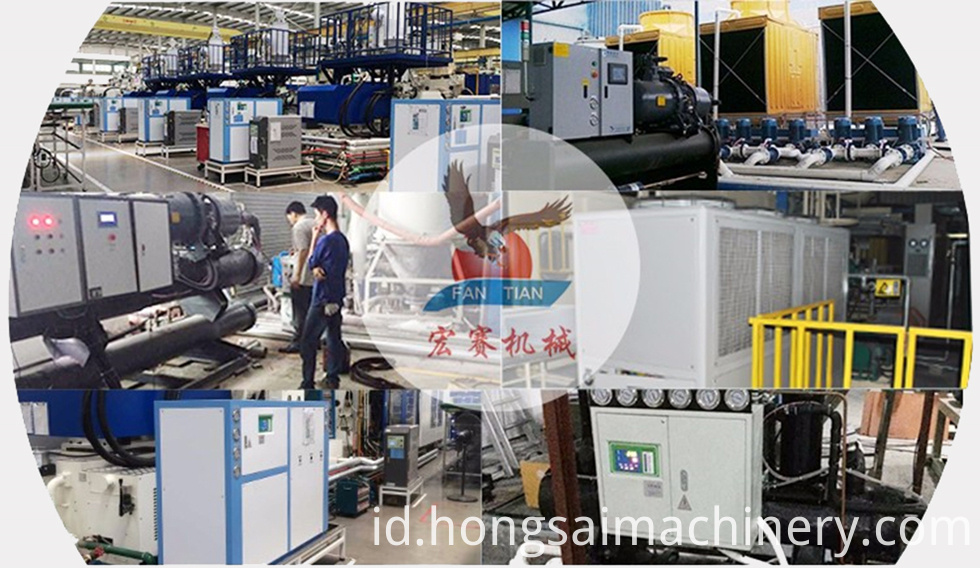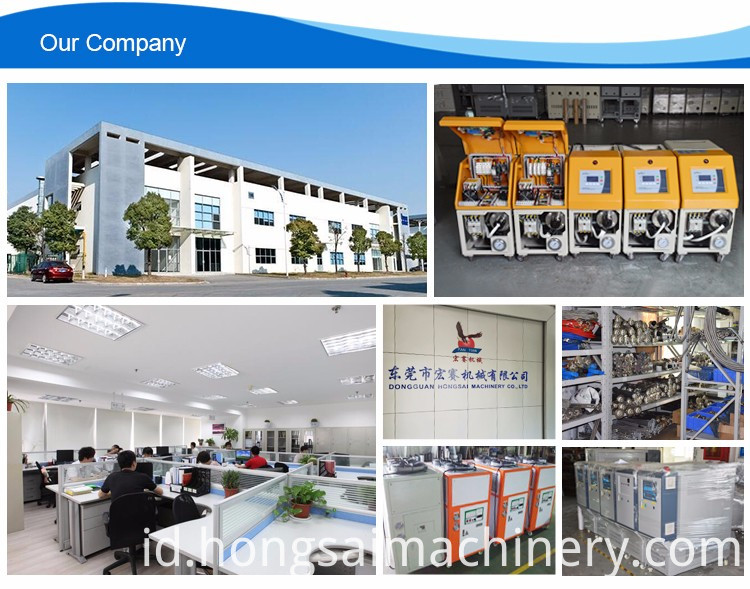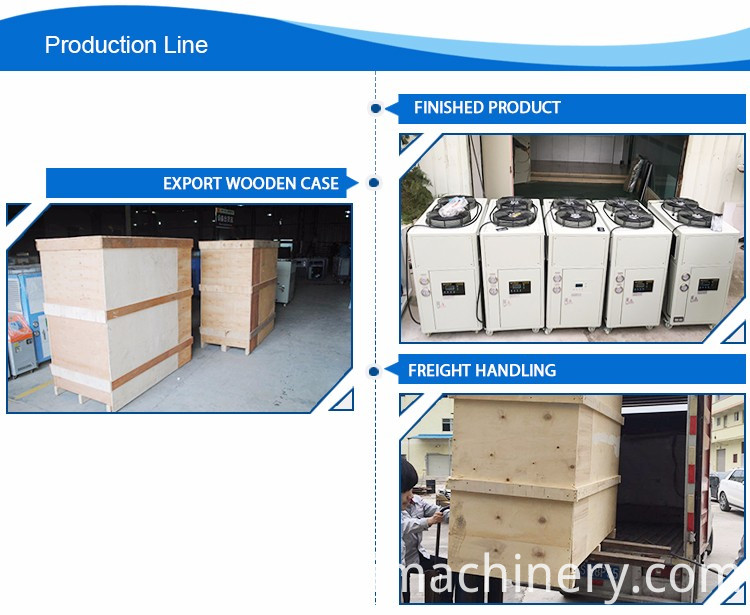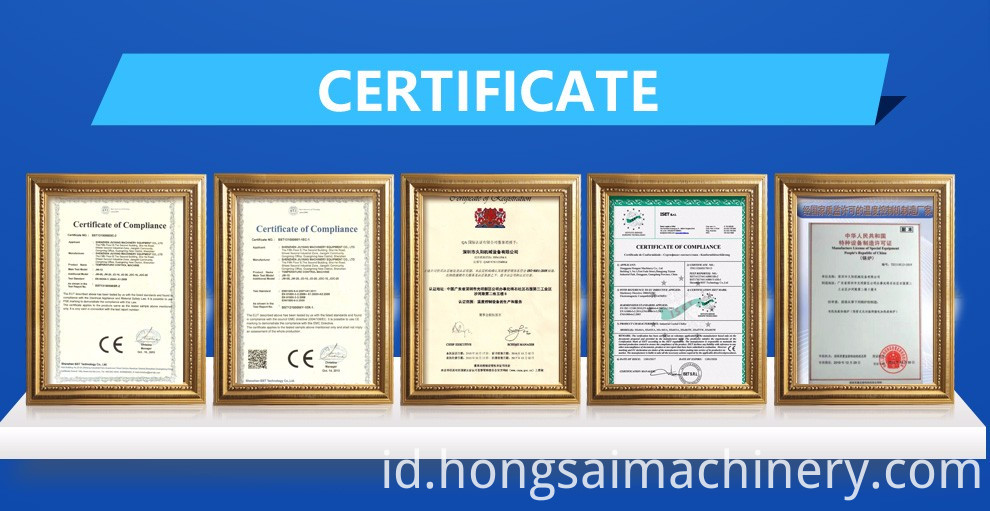 Kategori Produk : Air Cooled Chiller > HS-60W Air Cooled Chiller